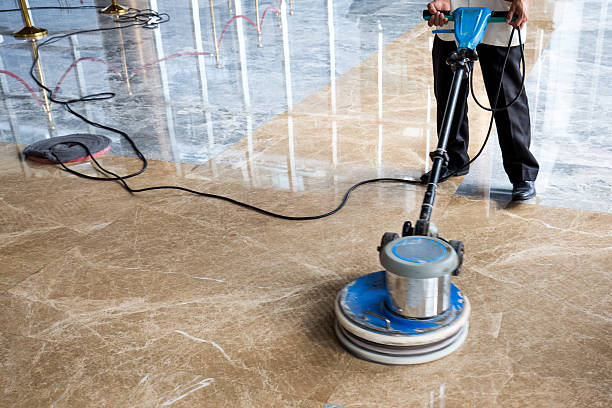 Marble stone is beautiful in your homes and is quite a popular choice in interior design due to its aesthetic appeal and durability and commonly used in your flooring, furniture, tables or countertops, adding a touch of class and luxury to your home or office. 
It is important your mop is not extremely wet as water can leak from the cloth and get stuck between the spongy surfaces of the marble. You should clean up the spill right away so as to avoid permanent discoloration from stains such as wine, coffee or juice.
Marble is a porous stone and is prone to absorption of liquids. Using a wet mop increases the probability that residue can stain or discolor your marble. You should clean up any spills with a dry cloth to prevent any long-term damage. 
Solvents & Homemade Remedies
Cleaning marble floors with store bought cleaning products or homemade remedies that contain acids, alkalis or chemicals can be detrimental to your marble tiles, decreasing its endurance strength. Do use proper cleaning products specifically designed for cleaning marble to reduce the risk of damage. 
It is important to polish your marble flooring as it decreases the extent in which your marble absorbs stains and spills, enhancing the appearance of your marble and maintaining the look and shine of your marble floors. 
Clean Circle offers marble polishing, parquet varnishing, tiles and garnishing polishing. Contact Clean Circle today for professional cleaning services for your every need.